Financial Services
Creatio and its channel network provide software solutions for a number of verticals and industries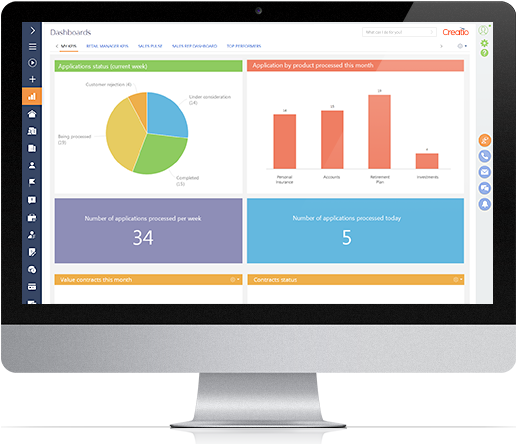 Professional Services
Billing management; planning and managing projects by roles, terms, stages, time planned vs actually spent; human capital management.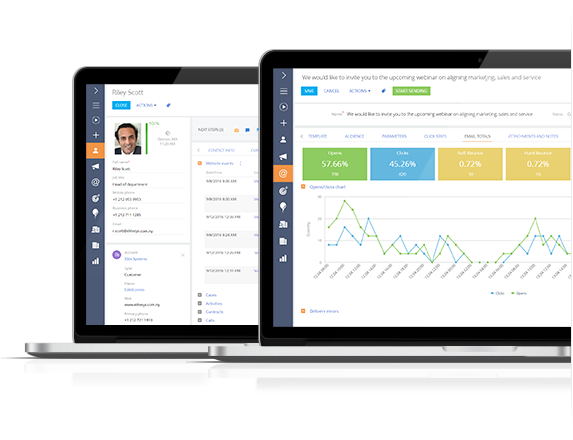 Creatio has been named a Challenger in the Gartner Magic Quadrant for Sales Force Automation, 2018, 2017, 2016 and the Gartner Magic Quadrant for CRM Lead Management, 2017, 2016; recognized in the Gartner Magic Quadrant for the CRM Customer Engagement Center, 2018, 2017, 2016, 2015; included into the Gartner Magic Quadrant for Intelligent Business Process Management Suites, 2017 and Gartner Magic Quadrant for Enterprise High-Productivity Application Platform as a Service, 2018.

Creatio was named a Leader in The Forrester Wave™: CRM Suites for Midsize Organizations, 2016. In addition, Creatio has been recognized as a Strong Performer in The Forrester Wave™: Sales Force Automation Solutions, 2017; The Forrester Wave™: Lead-To-Revenue Management Platform Vendors, 2016; The Forrester Wave™: Customer Service Solutions For Midsize Teams, 2017 and The Forrester Wave™: Dynamic Case Management, Q1 2018.
Retail
Automating retail loyalty programs of any complexity, managing marketing campaigns, and analyzing campaign efficiency; customer journey management in B2C.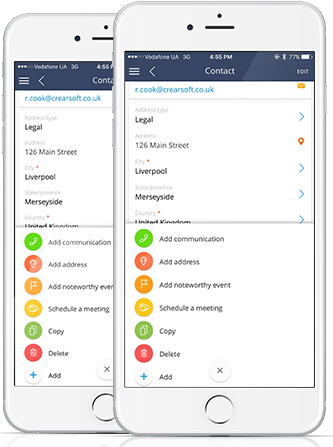 Media and advertising
Billing management, including billboards and other advertising sites management; project management.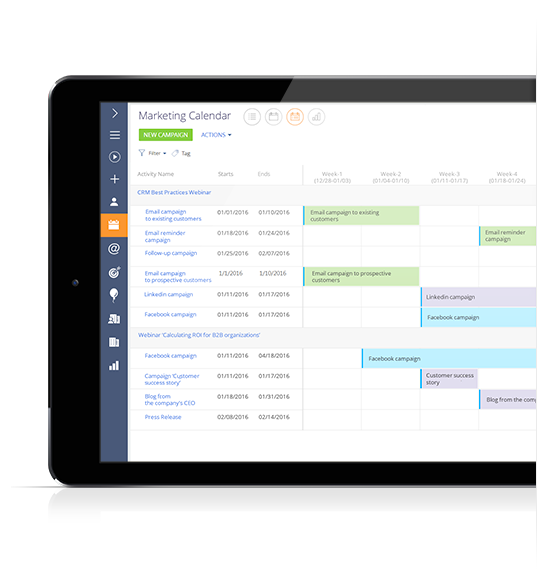 Telecommunications
Efficient communication with subscribers across all channels, physical inventory management, project management; service and telemarketing contact centers automation; order management.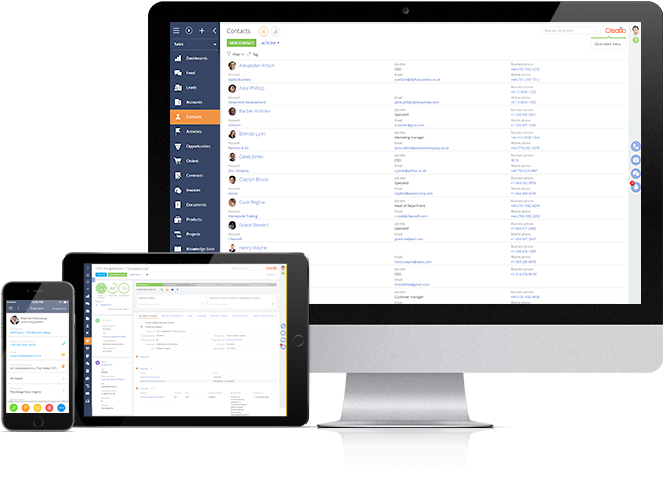 Manufacturing, wholesale and distribution
Manage distribution through multiple sales channels: direct and channel sales, e-commerce, field sales and POS; order management; product catalogue management.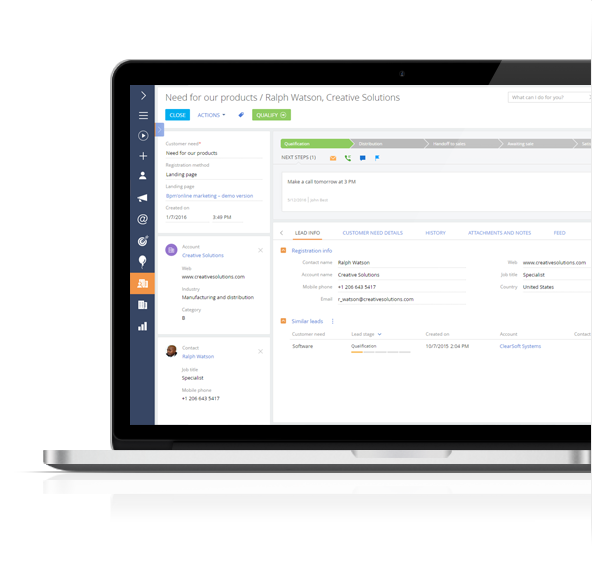 Pharma
Field force management, segmentation and targeting, key account management, cycle activities, sales management, closed loop marketing.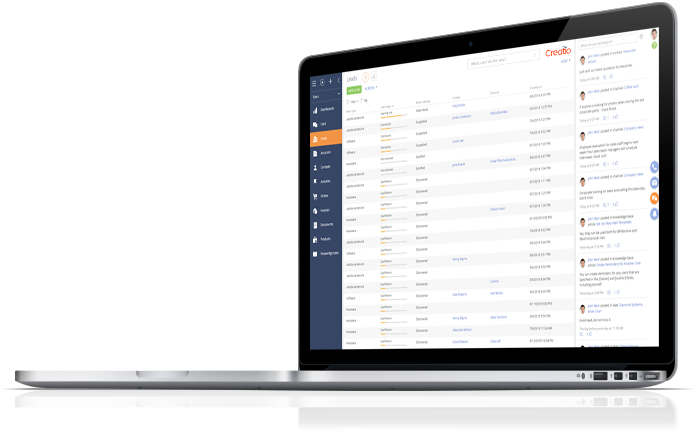 Real Estate
Tools for commercial and residential real estate companies to manage every step of customer interactions from leads to transactions, including listings management, request to listing matching, property search and mapping, MLS integration, deal management, transaction management.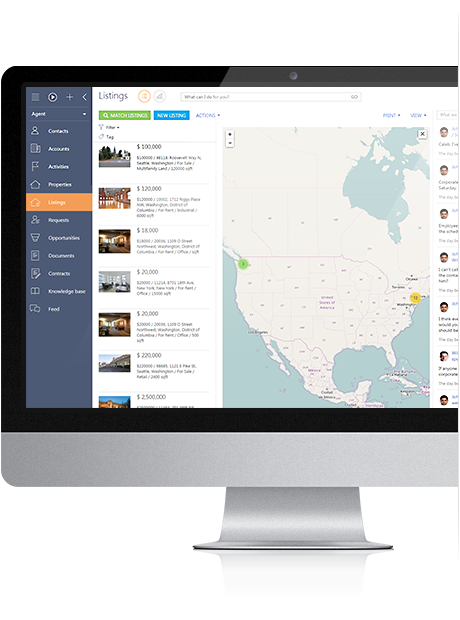 Public sector
Boost operational efficiency, provide exceptional level of service to citizens, centralize data and increase transparency with Creatio process-driven CRM for government.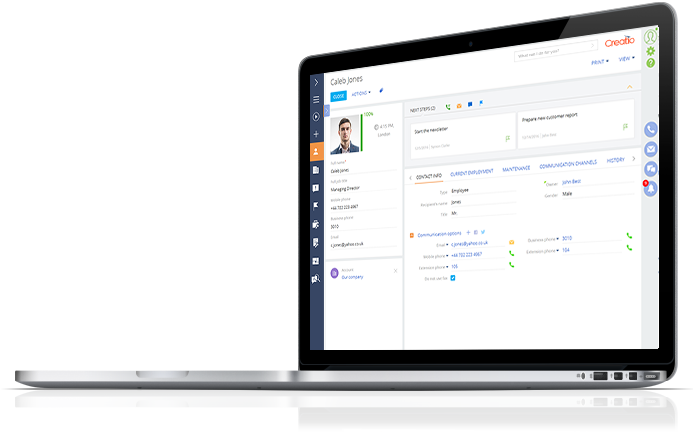 Transportation and logistics
Automate your key business processes to make data-backed decisions with Creatio process-driven CRM for transportation and logistics