November 7 | InterContinental Paris Avenue Marceau
9:00 AM – 1:00 PM



Premier event for business and tech leaders to explore new ways for business growth acceleration
Why attend
Get inspired
Hear the inspiring speeches from the world-class thought leaders and industry visionaries that will revamp the way you think about business and technology.

Acquire practical solutions
Gain actionable takeaways on how technologies can help business leaders guide teams and organizations with confidence.

Explore innovative technologies
Uncover the latest technological trends and BPM & CRM innovations that mobilize organizations toward digital transformation.

Network at the
free-to-attend event
Meet, connect and collaborate with like-minded peers and industry experts.
Share your challenges and find the solutions to accelerate your business.

SPEAKERS
ALEX

DONCHUK

Global Channel Director, Creatio

OLIVIER

DE CHANTÉRAC

Managing Partner, ProcessFirst

Sarah

Puyalte

Director, Digital and Strategic Marketing expert, Accelerate First

CONSTANTIN

STAN

Managing Partner, Enviso

STÉPHANE

BANON

Managing Partner, ProcessFirst

NICHOLAS

PAPAROIDAMIS

Dean of Research, Leonard de Vinci Business School (EMLV) Paris

GUY

ETEME

Enterprise Sales Manager, Creatio

Gilles

Tyssier

General Manager, Kompass France

Anouk

Chiche

Senior Business Analyst, ProcessFirst

Désiré

Yao

Senior Business Analyst, ProcessFirst

Damien

Barrier

Sales Manager, Phytec France

Jérome

Berges

Senior Developer, ProcessFirst

Gilles

Boyer

Associate Manager, Euklead
What's on Agenda
Insights on customer-obsessed business strategy
Lead your organization into a successful digital future with tactical actions, insight and inspiration from key industry experts.
Technology trends by 2025
Uncover major technology trends from leading industry experts to help you innovate faster and increase teams' performance.
Real-life case studies on how to refine business processes
Learn how leading companies have transformed their processes in marketing, sales, service and operations within just a few months to stay competitive in an increasingly dynamic environment.
Embrace "everyone a developer!" Concept
Explore how low-code / no-code approach and 'everyone a developer' concept can help to overcome a challenge on accelerating business goals with limited IT resources.
Event partners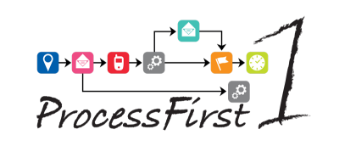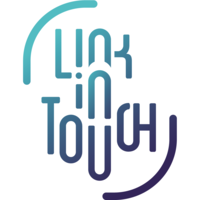 Register
Participation is free of charge, but seats are limited.
REGISTRATION IS COMPLETED
VENUE
InterContinental Paris Avenue Marceau
This time we will be meeting you at InterContinental Paris Avenue Marceau, a prestigious location which welcomes you with beautiful artwork and a contemporary décor, and is ideally located in proximity to Champs-Elysées. This unique locale is the perfect place for us to discuss future technology trends!
64 Avenue Marceau, 75008 Paris, France