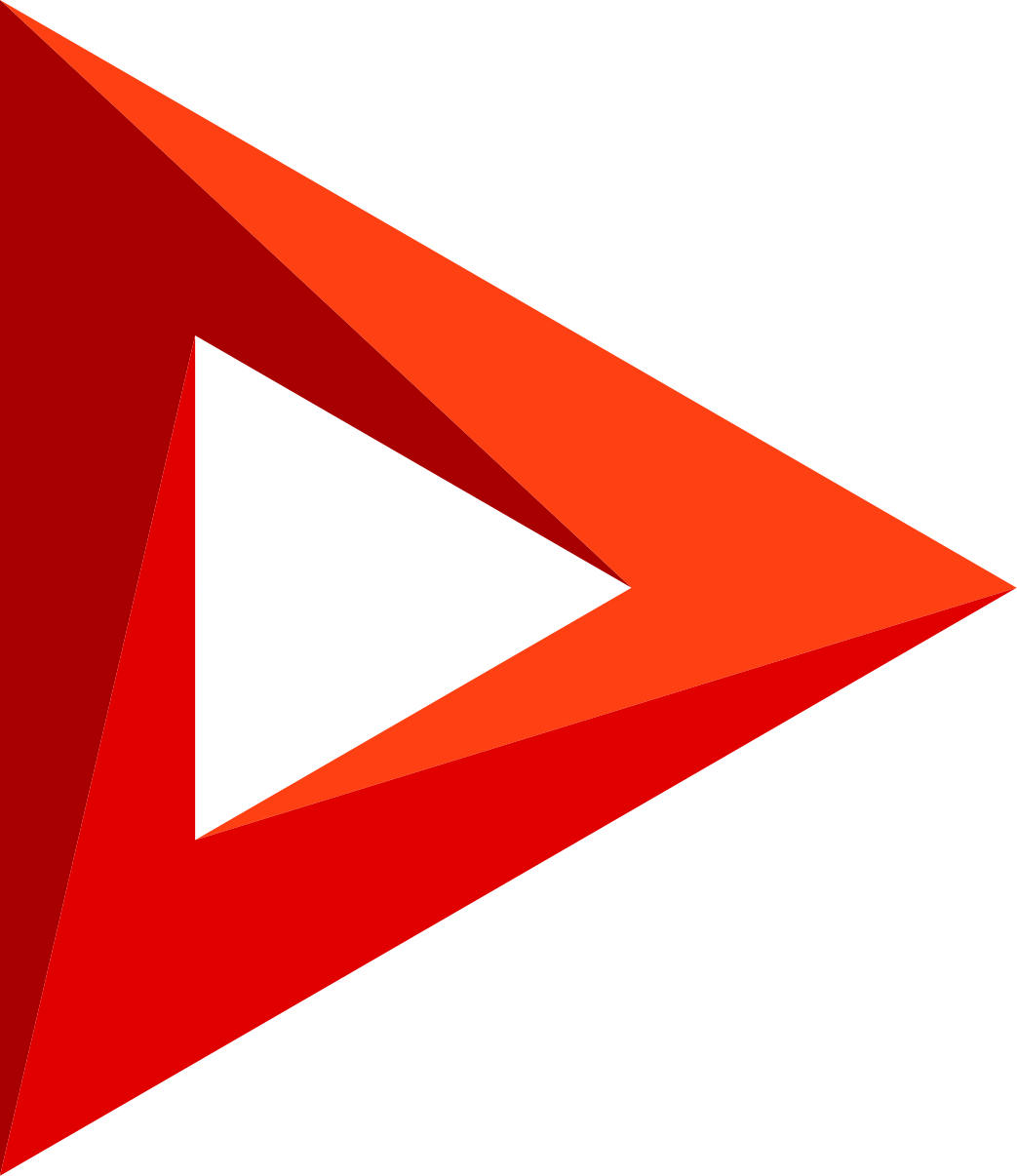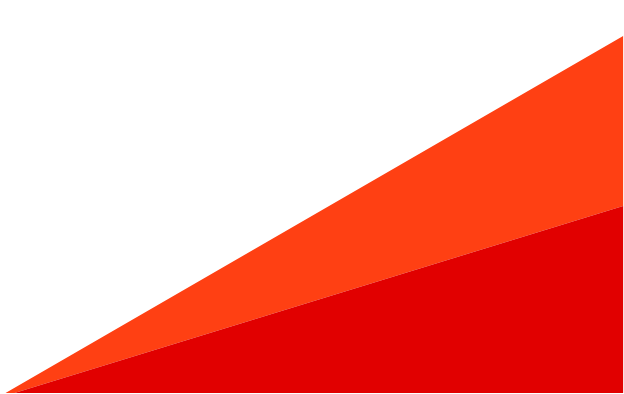 Rapid Application Development (RAD)
Everything You Need to Know
Rapid Application Development has become a major trend within the world of software development. It is a relatively new approach that promises seamless and fast production of new applications to meet ever-growing development requirements of companies from various industries. But what is rapid application development, how does it compare to other development approaches, and how can it be implemented?

What is Rapid Application Development?
Rapid application development (or RAD, for short) is a more adaptive approach to software development. While regular plan-based methods require a rigid structure with specific requirements, a RAD approach is based around flexibility and the ability to adapt alongside new knowledge.
In the 1970s and 1980s, the Waterfall model was the prevalent approach to software development. This method breaks down a project into a sequential map of various steps, where each step feeds from—and thus, relies on the completion of—the previous phase. A rigid approach like the Waterfall model is intuitive when it comes to engineering fields such as construction, but is insufficient when it comes to software development in a fast-paced environment.
A plan-driven process may not be the answer if you expect to iterate and adapt based on feedback during the creative process, however. A project driven by a rapid application development model is more adaptable and flexible, and can easily incorporate any feedback received into further development.
Effectively, RAD puts emphasis on the design process and the knowledge that could be gained from it. As a result, building basic prototypes and incorporating the users in the design process are crucial steps in a RAD approach. Thus, unlike the Waterfall model, the end user is tuned in to the entire process rather than only at the beginning and end. Through consistent testing and tweaking, RAD aims to deliver a product that more closely resembles the user's needs.

1
Outlining requirements - in the first phase, all the relevant members (managers, IT staff, users, etc.) plan and agree on the project's needs, scope, challenges, and requirements. What makes RAD different from other models in this regard is that it sets broad requirements to stay flexible over time.
2
User input - in this phase, the users work with developers to create and develop one or more prototypes that cover the outlined system requirements. This is a continuous phase wherein the users interact with the prototype and provide feedback until a true final product is approved.
3
Construction - this is the other continuous phase and works hand-in-hand with user input. This step focuses on implementing the feedback provided by the users through coding, testing, and any other applicable development tasks. The 2nd and 3rd phases feed into each other until the users approve the product.
4
Finalization - once the product is eventually approved, developers put some finishing touches in the form of testing, conversion, interface, or user training. Once the product is properly assessed for factors like stability and longevity, it is ready to be delivered.

WHAT IS THE RAPID APPLICATION DEVELOPMENT LIFE-CYCLE?
RAD takes heavy inspiration from the systems development life cycle (or SDLC, for short), and the four stages of RAD could even be seen as a condensed version of the SDLC. The stages are, roughly, as follows:
Planning: The initial stage where factors such as the project's requirements, scope, and feasibility are assessed.

Analysis: The goal in this stage is to examine the situation and project goals in order to identify what needs to be created.

Design: Here, a rough outline of the project is created in more detail (often with numerous flow diagrams), considering details such as screen layout, features, and program rules.

Implementation/Environments: In this part of the cycle, the product is taken through various stages of development, up until it is ready for the end user.

Testing: In this stage, the software is tested on various levels to ensure the system's readiness.

Evaluation/Maintenance: After training and transitionary periods, the software is maintained and regularly evaluated to assess any shortcomings or potential improvements.

HOW CREATIO CAN BOOST YOUR DEVELOPMENT EFFORTS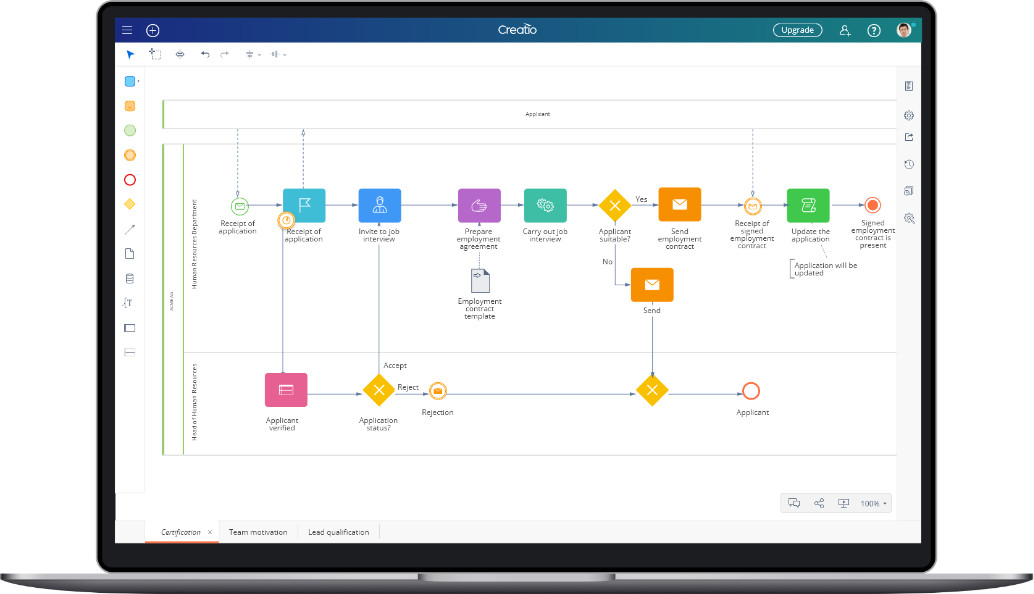 Rapid application development tools are solutions that incorporate an integrated development environment along with traditional coding to enhance and speed up the development process. Creatio is one such solution, allowing even those with limited coding experience to develop their RAD project in mere minutes.
Creatio's effectiveness as a RAD solution is rooted in its low-code tools; this intuitive and user-friendly platform enables anyone from the marketing, sales, service, and operations teams to tune in to the development process. These low-code tools can accelerate projects by keeping things simple company-wide—bringing applications to market quickly and effectively.

How is RAD Different from Agile?

Rapid application development and Agile are both terms used to describe an iterative process of software development. Either method aims to tackle the issues that traditional development methods—like a Waterfall approach—are prone to have. While the two terms are often used interchangeably, there are some subtle differences between them.
"Agile software development" came to prominence thanks to the Manifesto for Agile Software Development, a short list of essential principles and guiding values for agile development. In short, they largely coincide with RAD; an iterative design process, regular contact with customers/users, and welcoming changes in requirements are just a few commonalities between them.
However, rapid application development differs slightly from Agile development when it comes to the software itself. While regular inputs from users is one of the key features in Agile, the process nonetheless retains a focus on solid system architecture and design. Essentially, Agile development strives to achieve the same iterative flexibility as RAD without sacrificing any sustainability or technical excellence.

When is a Rapid Application Development Approach Suitable?

In short, there are a few requirements and a few situational factors that could lead you to choose RAD over other methods. Perhaps the most crucial requirement, though, is having a reliable and sizable pool of users that can test your product and provide feedback. Without enough concrete user input, a project can quickly become stagnant, taking the "Rapid" out of RAD.
Similarly, RAD requires a competent base of developers to quickly and effectively implement the changes users want to see. If you don't have the staff for a successful RAD project, it would make sense to hire talented developers to see the product over the line; of course, this option could get expensive down the line. Either way, the process depends heavily on timely tweaks and consistent results, so having the proper staff is crucial.
Alternatively, if you simply need a project done quickly with little initial planning, RAD might be an enticing choice. Of course, the aforementioned constraints are still in play, but if they're not an issue, approaching a project with rapid application development could produce the fastest results.

How much does RAD software cost?
There is no short answer here; the cost of RAD tools typically vary based on a number of factors. They are often priced based on the number of users or apps you're planning for, so the larger the team, the pricier it'll be. Many platforms also offer different pricing tiers and free trials, so it mostly depends on your requirements.
What is the application creation process like?
Practically all applications begin with a planning phase, where the requirements, goals, and available resources are laid out. Then, the design is mapped out, the extent of which depends on the approach used. Once a basic framework is in place, the first version of the application is made. From there, the app typically goes through a cycle of feedback and tweaking.
What are some principles to follow for RAD design?
Generally, when designing software with RAD, you want to look for convenience. That could come in many forms: short intervals between changes, fast load times, bug-free and responsive layouts, cross-device capability, and a user-friendly design are all something to strive for.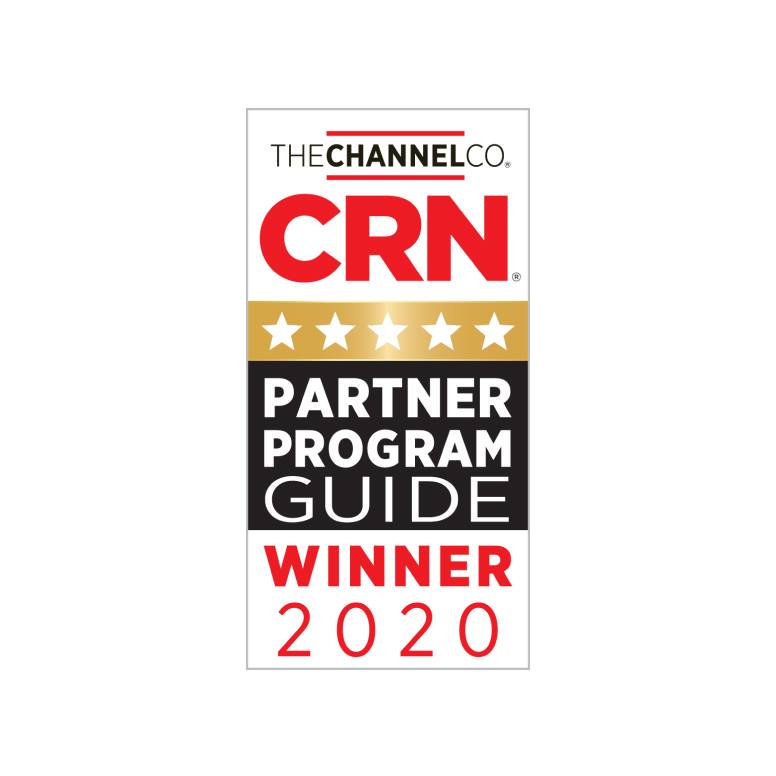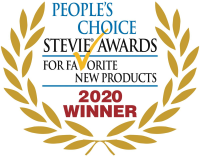 Сreatio named a Leader in the Gartner Magic Quadrant for Sales Force Automation (2020).

Creatio named a Leader in the Gartner Magic Quadrant for CRM Lead Management (2020)

Creatio has been included in the Gartner Magic Quadrant for the CRM Customer Engagement Center (2020)

Creatio has been included in the Gartner Magic Quadrant for Enterprise Low-Code Application Platforms (2020)

Creatio has been included in the Gartner Magic Quadrant for Intelligent Business Process Management Suites (2019)
Creatio named a Strong Performer in The Forrester Wave™: Digital Process Automation for Wide Deployments, Q1 (2019)

Creatio named a Strong Performer in The Forrester Wave™: Customer Service Solutions, Q2 (2019)

Creatio named a Strong Performer in The Forrester Wave™: CRM Suites, Q4 (2018)

Creatio named a Strong Performer in
The Forrester Wave™: B2B Marketing Automation Platforms, Q4 (2018)

Creatio named a Strong Performer in The Forrester Wave™: Cloud-Based Dynamic Case Management, Q1 (2018)

Creatio named a Strong Performer in The Forrester Wave™: Sales Force Automation Solutions, Q2 (2017)
Creatio has been recognized in the LCAP Technology Value Matrix 2020 by Nucleus Research.

Creatio has been recognized as a Leader in the CRM Technology Value Matrix 2020 by Nucleus Research.
Creatio named a Leader in the Grid Report for Business Process Management, Fall 2020 by G2.
Creatio named a winner of the CRM Watchlist 2020 award led by Paul Greenberg, one of the most influential thought leaders in the CRM industry.
Creatio named a 5-Star Partner Program Award Winner among Cloud Vendors by CRN Magazine for the third consecutive year (2020).
Creatio named a winner of a People's Choice Stevie® Award for Favorite New Products in The 18th Annual American Business Awards® (2020).
Creatio named a Leader in three categories of the 2019 CRM Market Leader Awards - Enterprise CRM, CRM for Midsize Companies and SFA.
Creatio named a winner of a Gold Stevie Award in the Digital Process Automation Solution category in The 17th Annual American Business Awards. (2019).
Creatio named Market Leader in the Summer 2020 Low-Code Development Platforms Customer Success Report.
Creatio named a Top 1 business process management solution by FinancesOnline for the second year in a row (2019).