What
is
a
CRM?
CRM means a combination of business strategies, software and processes that help build long-lasting relationships between companies and their customers
CRM stands for "Customer Relationship Management" and refers to all strategies, techniques, tools, and technologies used by enterprises for developing, retaining and acquiring customers.
This software ensures that every step of the interaction with consumers goes smoothly and efficiently in order to increase the overall profits. The software gathers customer data from multiple channels. Hence, CRM stores detailed information on overall purchase history, personal info, and even purchasing behavior patterns.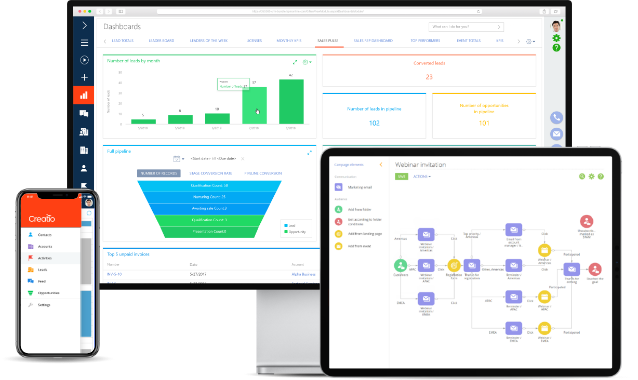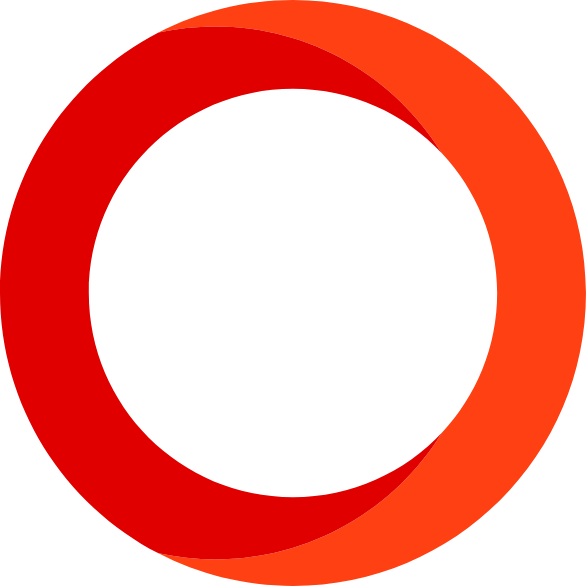 What does CRM software stand for?
In most cases, when people talk about CRM, they're referring to a CRM system — a tool aimed at helping companies with sales, marketing and service management.
CRM software allows businesses to focus on their company's relationships with customers, colleagues, suppliers, etc. With a professional CRM in place, it becomes much easier to find new customers, win their trust, provide qualified support, and provide additional services throughout the relationship.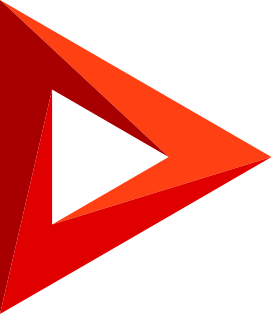 Who
can
benefit
from
CRM?
The best part about a CRM system is that almost any organizational unit can benefit from it — from sales and customer service to recruiting, marketing, and business development. Good CRM software gives a better way to manage external relationships.
Storing all customer information in one place, recording service issues, identifying sales opportunities, managing marketing campaigns — these are just a few capabilities that CRM features.
Since CRM provides easy access to data, it also becomes much easier for users to collaborate on different processes and increase productivity. Another strong argument in favor of CRM is that it is suitable for businesses of any size.
CRM solutions include functionalities that allow users to track customer and company interactions through various available channels. These channels include contact forms, emails, phone calls, and more.
CRM software provides sales and marketing teams with a set of tools to manage the entire sales and marketing funnel, from lead qualification to opportunity management, forecasting, and deal closure. It enables customer service teams to manage customer requests and automate service operations by following pre- defined processes for customer care excellence.
CRM systems are packed with tracking features that record numerous customer interactions online. In addition, CRM automates routine processes and provides managers with tools that allow for the tracking and measuring of the company's performance and productivity. For example, CRM software can remind you of tasks that you need to complete at a given time. You can make it perform pre-scheduled activities like sending emails and initiating phone calls. Everything done with the CRM is recorded, giving you enough time to make better action plans to close any potential sale. Some CRMs also offer analytics capabilities, allowing users to track the efficiency of various marketing efforts to generate leads and conversions. Take a look at the key benefits of Creatio CRM products to get a better understanding of how CRMs work.
What are the types of CRM systems?
On-premise
CRM
vs
cloud-based
CRM
Companies carefully consider the way they deploy CRM system to make sure it needs their business objectives. While some organizations may benefit from on-premise software, there are many advantages of a cloud CRM deployment.
With on-premise CRM, a company needs to purchase the licenses beforehand. Considering that the software is located on the company's servers, on-premise CRM is a good choice for organizations with a strict security policy, but in such a case, the implementation process takes more time and IT resources. Though, it is buyer's task to ensure the constant maintenance of on-premise system, as vendor has no responsibility for its flawless operation and data security after the implementation stage, the vendors still provide technical support who will deal with the critical issues.
On the other hand, software-as-a-service (SaaS), cloud or on-demand CRM, stores data on the vendor's servers. In this case, the users have the full access to the database all the time wherever they are, and, most importantly, the vendor takes all the responsibility for the seamless operation of the system and provides all the necessary system updates and support.
What's important is that cloud-based CRM software is highly scalable, which means that an organization can easily expand its functionality when business requirements grow.
The only requirement for cloud system accessibility is a strong internet connection, accompanied by an affordable monthly or annual fee.

What are the benefits of the CRM and BPM synergy for business?
In today's fast-changing business environment, it is critical that you consider combining your CRM with BPM software. BPM, an acronym for business process management, is an approach that focuses on optimizing business operations to boost organizational efficiency and achieve business goals. At its core, BPM involves a combination of modeling, automation, execution, control, measurement, and optimization of business activity flows.
BPM technology in CRM allows organizations to adapt quickly to an ever-changing business environment. It gives users immediate access to all the important information they need, which significantly speeds up workflows. BPM's primary goal is to align all organizational elements to improve operational performance.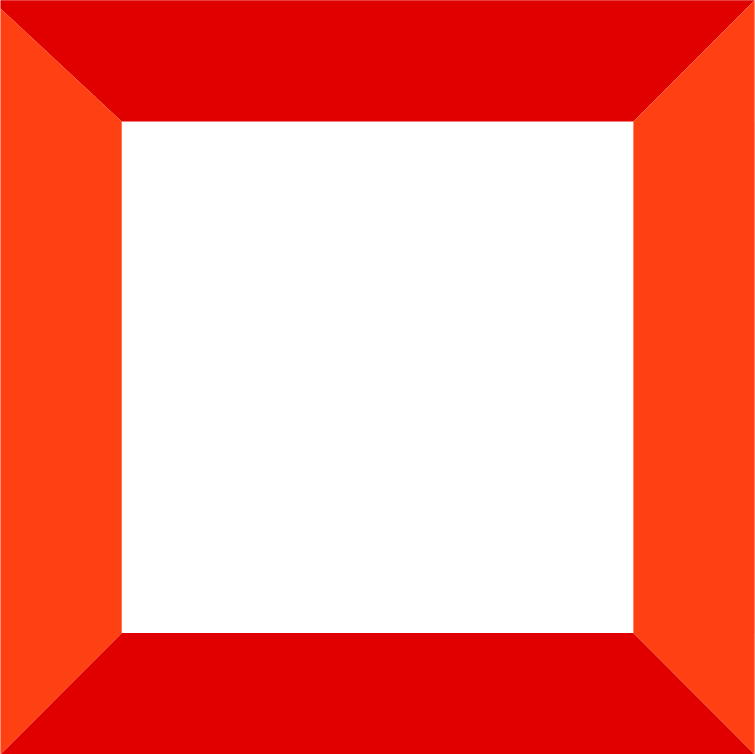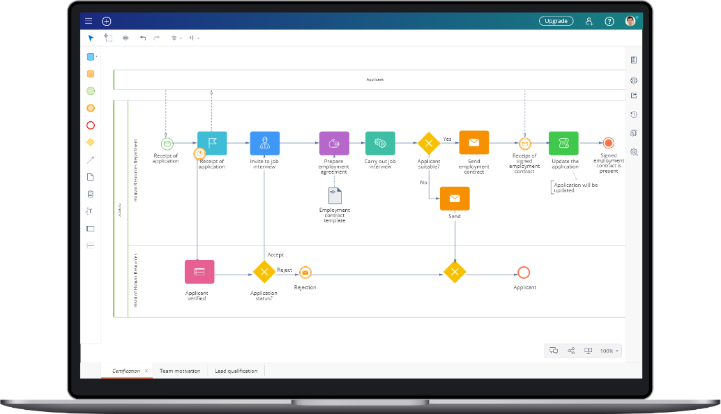 Top 8 benefits of merging CRM and BPM
1
Tools for effective and easy process modeling, changing and monitoring
2
Case management capabilities to manage unstructured processes
3
Simplified and transparent work processes from the very first day
4
Advanced reporting tools for generating more sales
5
Detailed analytics and reports on the team's performance
6
Easy information sharing across the company
7
Scalability, security, and mobile CRM access
8
Advanced tools for better collaboration among departments and with consumers
The functions of a CRM with BPM technology are not limited to the aforementioned capabilities, as the top CRM vendors provide even more sophisticated tools to boost productivity and ensure seamless workflows
Read more about CRM systems:
Ready
to
get
started?
Creatio offers a number of various editions and pricing, which allows you to select the edition that best fits your business model
TRY IT FREE!
Why is customer relationship management important?
CRM software is a special system with one primary purpose – improving relationships with clients by providing businesses with smart tools to effectively develop a successful strategy. In other words, CRM software can accelerate crucial business operations, such as marketing, service and sales activities, to boost customer experience and loyalty from initial contact to repeat purchases.
What is CRM in Marketing?
For Marketing CRM system provides best practice processes for efficient lead management – from demand generation to lead nurturing, to final hand-off to sales. You can keep your sales team focused only on qualified and sales-ready leads.
What is CRM in Sales?
CRM system for Sales delivers end-to-end sales processes to manage the complete customer journey – from lead to order, and continued account maintenance.
What companies use CRM?
Deploying CRM software is beneficial for companies of any size. Easy-to-use CRM allows SMB organizations to easily manage the whole buyer cycle not overloading employees with unnecessary complicated functionality. Moreover, by implementing a highly scalable solution, small businesses will be able to expand CRM capabilities in conjunction with company growth.
SMB businesses that made it to the medium-sized organization need to effectively cope with the increased volume of tasks. With the emergence of new, complicated corporate processes, medium size companies can take advantage of CRM solution to obtain a clear view of all the information and analyze business efficiency.
Large enterprises assume complex projects with multiple participants, enormous data volume, an immense amount of internal processes, even more documentation and numerous employees. A CRM system can help create effective processes and automate the routine ones; compile lead, customer and employee data in the unified database; align marketing, sales and service teams; conduct deep data analytics; optimize documentation management and more.