Check out industry report that presents the latest trends in business process management practices and analyze available BPM software offerings.
TEC is the world's leading provider of software selection resources, services, and research materials, helping organizations evaluate and select the best enterprise software for their needs.
This TEC Industry report aims to help IT and business stakeholders better understand the trends reshaping the BPM software landscape and discover the different types of offerings available on the market.
Explore current state and evolution of the BPM software market;
Learn capabilities and features of the BPM software solutions available on the market;
Gain insights into how to enhance the overall operational efficiency of an organization;
Discover the benefits of the synergy of low-code and BPM technologies combined on one platform.
Download report to take a deep dive into the BPM software market and learn how to select the most efficient BPM solution to help you streamline business process management and enhance operational efficiency across all business units.
Download report
Download report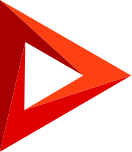 Creatio (formerly bpm'online) is a global company leading in the space of low-code, process automation and CRM. With its unique synergy of low-code BPM platform and unified CRM, Creatio accelerates marketing, sales, service, and operations.
TRY IT FREE