Sales automation, also known as SFA (sales force automation), refers to the utilization of software with the goal of automating business duties regarding sales. This includes contact management, inventory control and monitoring, customer management, order processing and tracking, data sharing, evaluation of employees' performance, and analysis of sales forecasts.
The software used for sales automation aims to automate manual, time-wasting duties and assignments that various members of your company have to perform on a daily, weekly or monthly basis. This doesn't just drastically increase your efficiency and productivity, but also helps increase accuracy and speeds up your sales processes.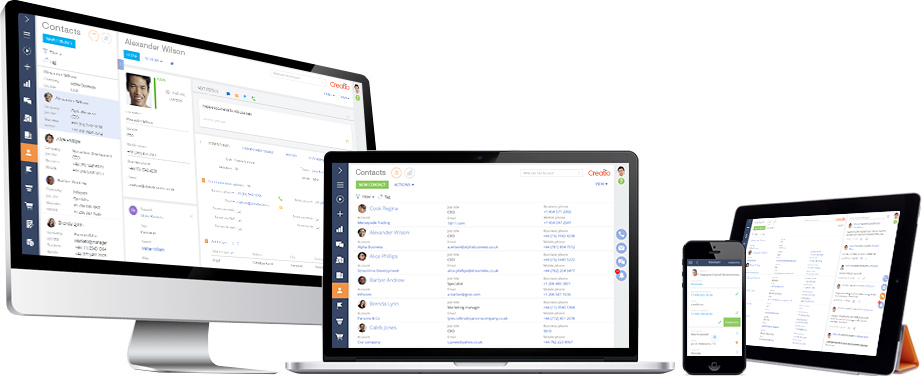 Why do you need sales automation?
If you want to get and stay on top of your game, you will need sales process automation as it is a crucial component in the success of any business. Amazing CRM systems can enable every single one of your sales representatives to stay consistently and equally efficient and productive by concentrating on an automated sales funnel.
CRM (more details about What is a CRM) also gives advice on the optimal steps you should take during each individual stage of the pipeline. More than that, sales automation can utilize precise analytical tools to help you evaluate the performance of your team, and free your sales reps from manual, routine and time-wasting tasks with document flow automation.
Major Benefits
Take advantage of the intelligent capabilities to efficiently manage day-to-day, repetitive operations and boost overall performance
Obtain impressive results with out-of-the-box best practice templates to grow your business faster
Effortlessly design unique apps for your specific business needs with the Creatio low-code tools
The advantages of using sales automation software
Sales report generation
Managing a sales team can be tough work even without all the tedious, administrative work, but what can make it even harder is having to spend at least an hour every single day manually writing reports and sending them via email. With a good CRM system, you won't have to worry about wasting time anymore. CRM allows you to make automated email reports and send a revenue report to the director of sales every week or stack rankings to your sales team every day and much more.
Utilizing sales automation software helps you track and arrange pending payments, returns and collections enabling you to make sales reports with more ease and efficiency than ever before. With sales force automation, managers can easily see where they need to work on their sales and where they should follow up since the system will help them by identifying critical points in their strategy. Having a great report allows you to design adequate plans for the future.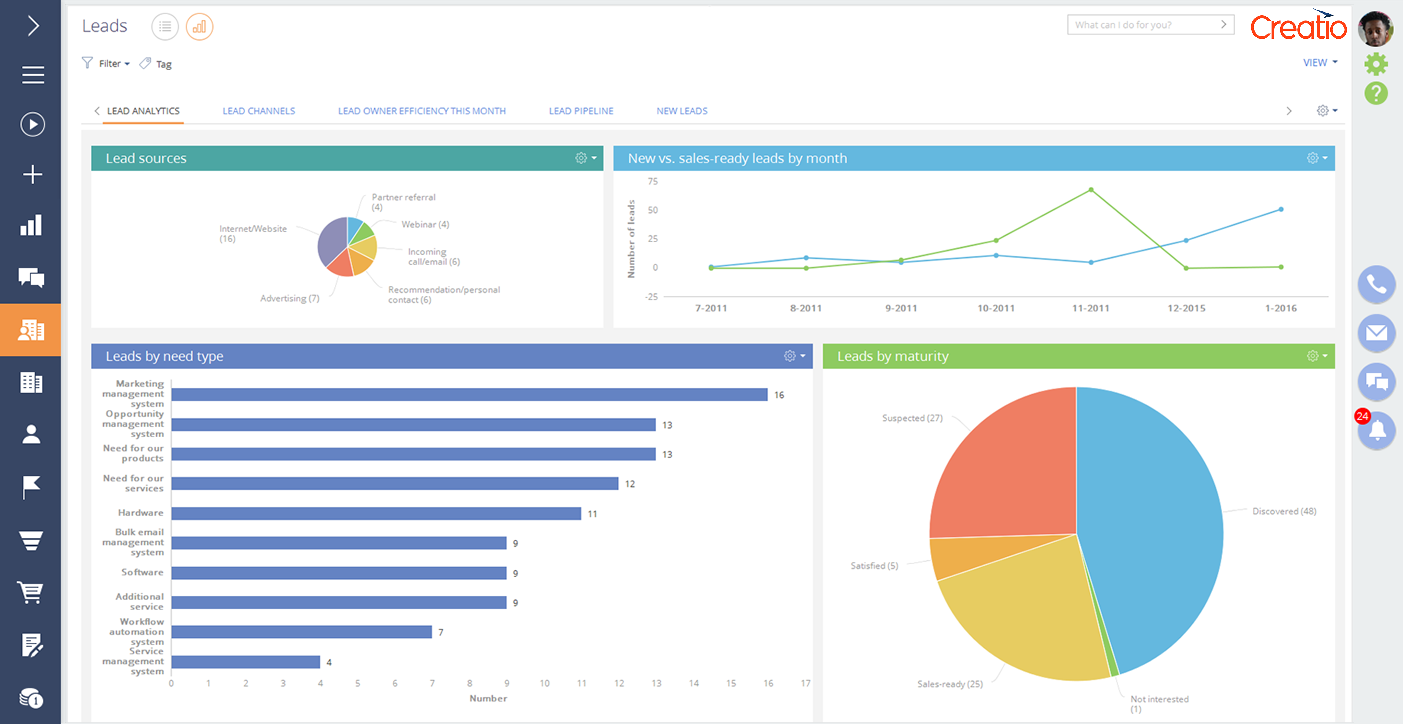 Scheduling meetings
Scheduling a meeting with a client or a prospect can sometimes take too much of your time and effort since a lot of messages usually get sent back and forth without achieving an actual agreement on the same time and date. This can cause damage to the momentum of your deal, thus decreasing the chances of a successful deal and it is highly inefficient.
With a tool specifically designed to avoid these types of issues, the appointment and meeting scheduling tool, you can jump straight to a mutual agreement on a time and date by sending your prospect a link to your schedule so that they can choose what works best for them by themselves.
Sales Forecasts
Using salesforce automation software allows you to gain a clear insight into the movements of past and present sales trends as well as market swings and client behaviors.
The system can acquire, store and analyze all the data it needs to create an accurate and reliable projection of sales in the future. This allows your sales representative to have a clear perspective of the upcoming revenue and prepare themselves accordingly.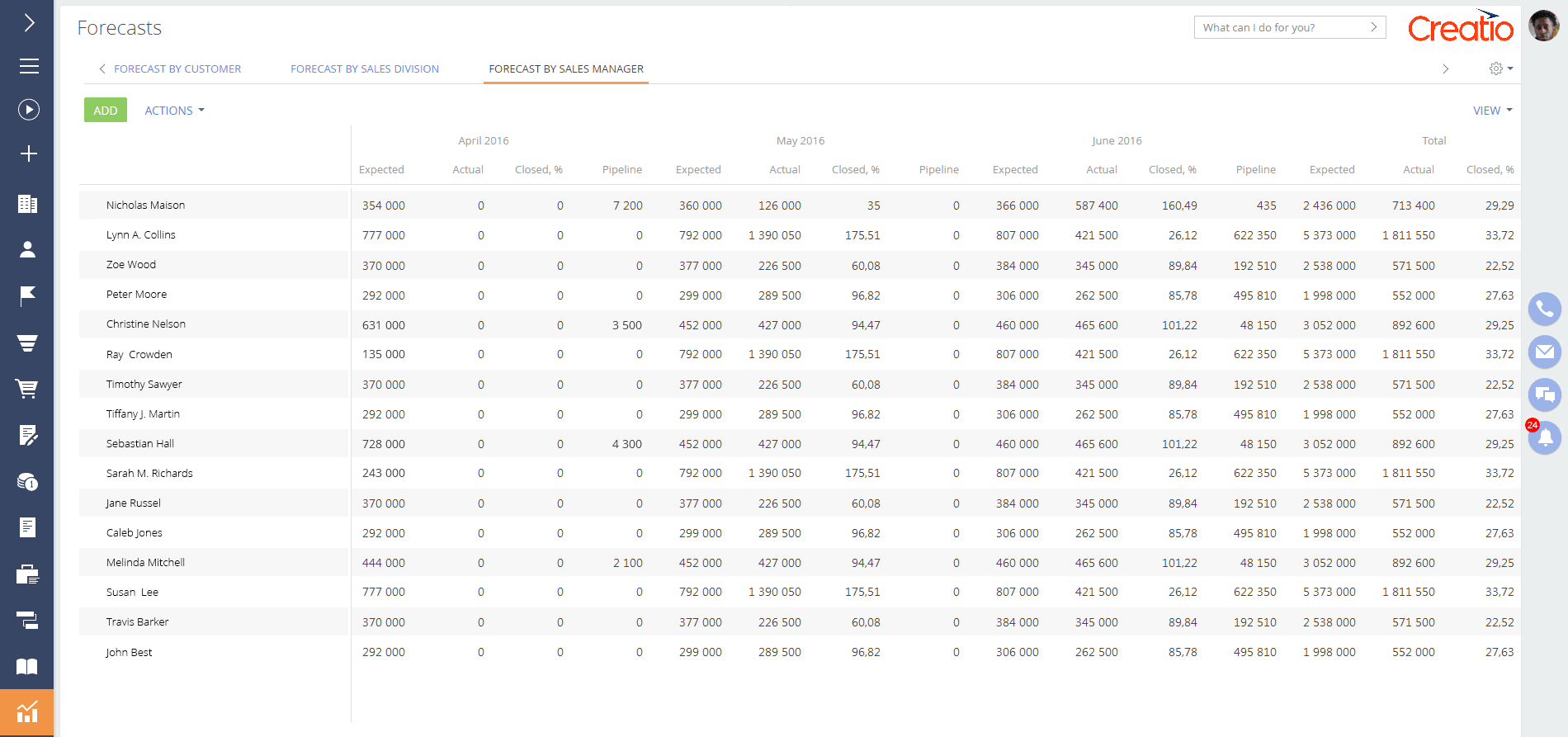 Sales Team Management
In most cases, sales managers have to spend a lot of time carefully counting sales call sheets every day or week. With sales automation software, they won't have to worry about wasted time as the software gives them an exhaustive and detailed overview of all the metrics which are needed for accurately measuring sales revenue.
With detailed and precise metrics at their disposal, sales managers can easily and efficiently design different sales representative' territories and minimize the danger of too little or too much coverage in a specific area. On top of that, as the client base evolves and expands, managers can redesign those territories to ensure continued productivity and efficiency.
Managing leads
First of all, sales automation software gives you the tools necessary for acquiring and tracking various leads through a wide range of different sources. It allows you to add leads from any number of varying sources into your centralized database with just a few clicks.
Moreover, the lead scoring tool uses various behavioral and demographic information to determine what the most profitable leads are, so your sales team can have a clear perspective and know what the priorities should be.
Automated lead conversions and scoring enable your sales representative to perform much better than they normally would since they have an easy access to all the lead information they need anytime. Besides that, sales reps can get notified instantly whenever a new lead is extracted from some source which allows them to immediately contact the prospect, greatly increasing chances of a successful sale.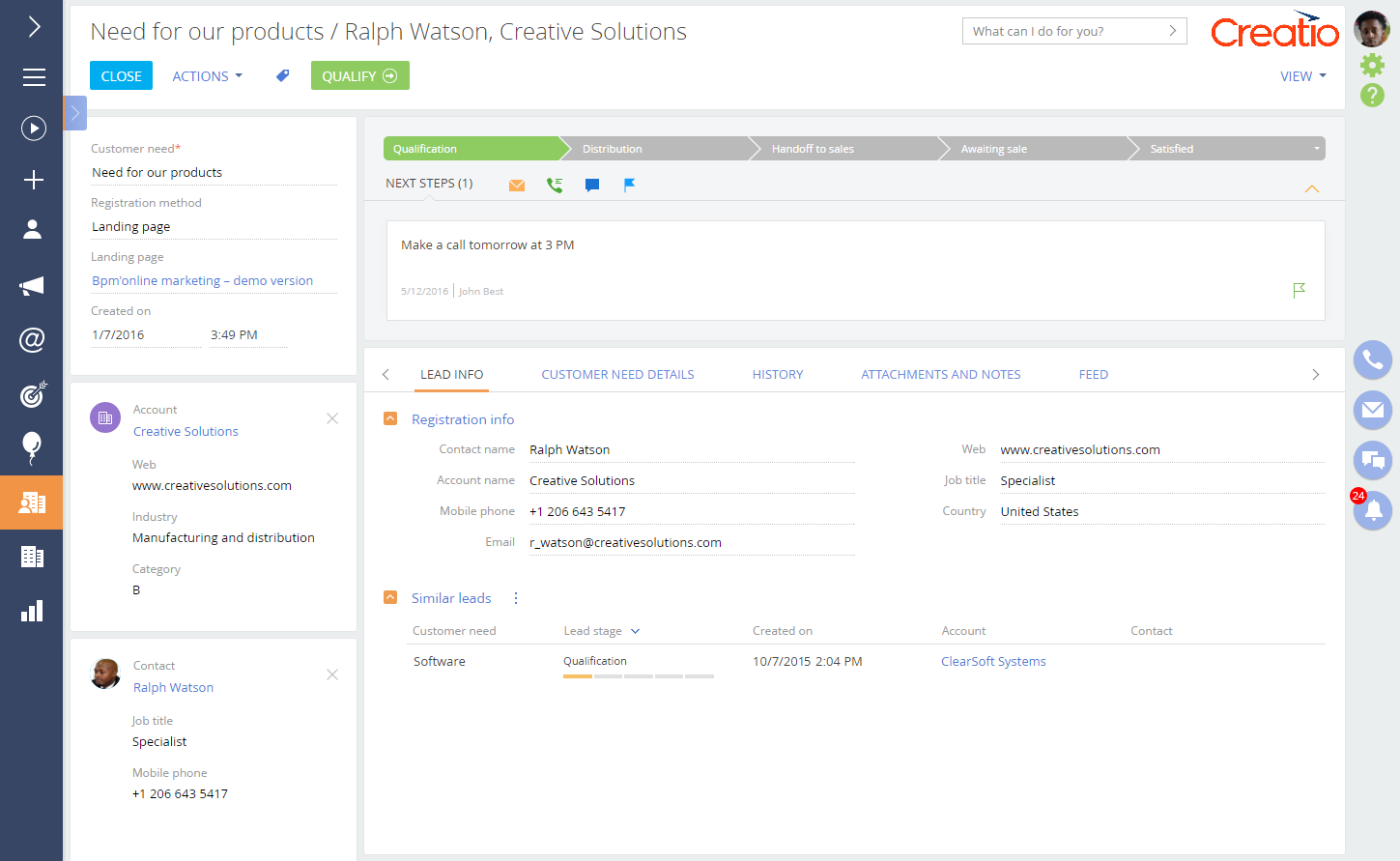 Email templates
Personalizing emails beyond a certain point actually diminishes returns since most types of emails do not vary greatly. You can save a great amount of time by using email templates for different types of emails including prospecting, follow up emails or meeting confirmations. Simply create a master template that you can fill in with specific and personalized information and you'll save much needed time.
Creatio allows you to customize any sales strategy regarding your business's needs and goals. Built-in sales processes provided by the software give your sales team step by step guidance to achieve the most effective and productive results, thus saving time spent on training.
More than that, Creatio goes way beyond benefits mentioned above in order to successfully combine amazing service, marketing, and sales automation on just one platform. This helps you achieve more demand generation, more revenue, and drive your company's growth in an unprecedented way.